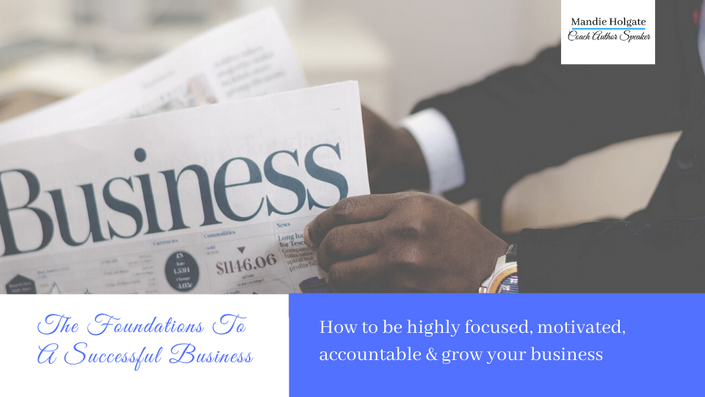 The Foundations To A Successful Business How to be highly focused, motivated, accountable & grow your business
Foundation blocks to a successful business - that too many people skip!
Enroll in Course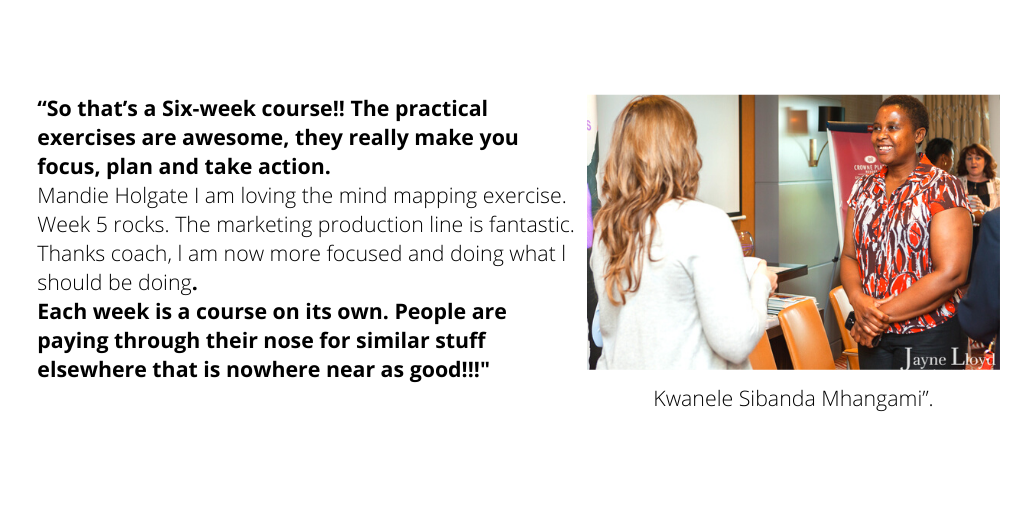 Welcome to The Kick Butt 6 Week Course to Seriously Get Motivated, Focused & Grow Your Business!
(Yes I know it's a long title, but it's a "does what is says on the tin" kind of course.)
On this course you will learn;
Learn how to set and achieve business goals.
Learn how to design and create your perfect business.
Learn why you aren't making the level of profit you'd like to and how to fix it.
Learn how to fix the things that aren't working for you.
Learn how to stay focused and set achievable weekly goals that help you grow and sustain your business.
Learn how your mindset can damage your results or rocket your success.
Learn how to overcome the belief that you will never succeed in business.
Many people jump into running their own business but often they miss out on adding the building blocks to a successful business.
It stands to reasons if you are looking to grow your business you need to have the right foundations in place doesn't it?
This course enables you to go back and really understand your business model.
What you are doing and why you are doing it.
Get this right and you can get…
Increased Sales & Profit,
Accountability,
Success,
Less Stress & Procrastination
New products and services.
New customers.
Better revenue streams.
Too often business owners are mega busy but not working on their business - not enough hours in the day and where would you start?
Do you need to…
Focus,
Make time,
Prioritise,
Take Action,
Get Results Urgently.
Start this course anytime & work at your own pace with my proven techniques and tools to get the results you want.
This course was created out of a realisation that so many of the issues impacting on business can be easily fixed if these simple tools are utilised. I've helped enough businesses over the years to know that this stuff works, and best of all without eating into your precious time or your bank balance!
No big course fee, no months of investment, give me a little bit of your guaranteed time and let's work together and see what you can achieve.
The price is too low for this course? I know it's because I want to help and I've no hidden agenda to sell anything else.
If you want more help I'm here to coach or you can join the Insiders (which is just as low priced despite the quality of coaching and mentoring offered. People that joined my mastermind group when it launched 3 years ago are still there! Learn more here.
This is what people say about this course;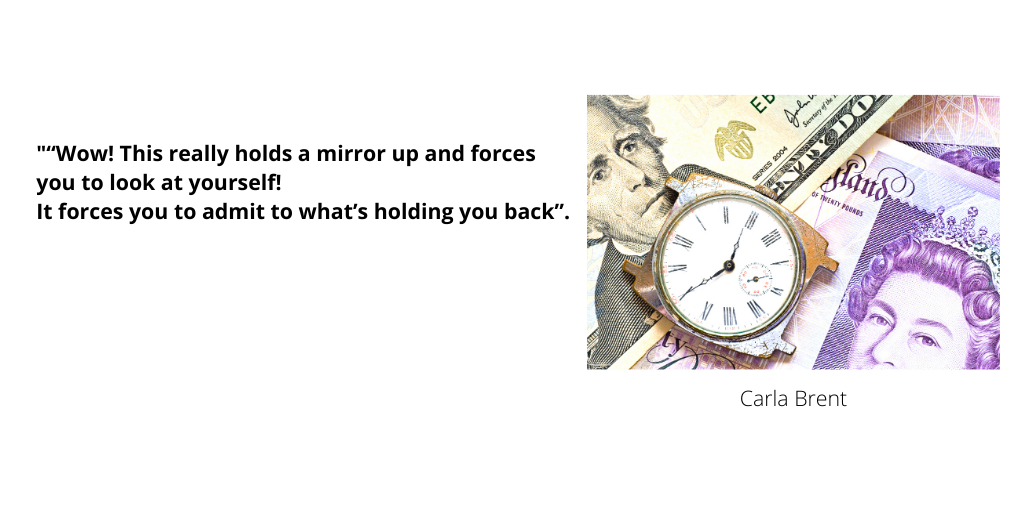 "Mandie's course has given me the flexibility to reflect on my business on a weekly basis. It's snippets and insights to make you focus on an area enabled me to make some changes in my work/life balance and to re-think how I deliver some of my work to clients." Pangels
"I'm putting more structure into place & already feeling more positive & confident." Jayne Lloyd Photography
Your Instructor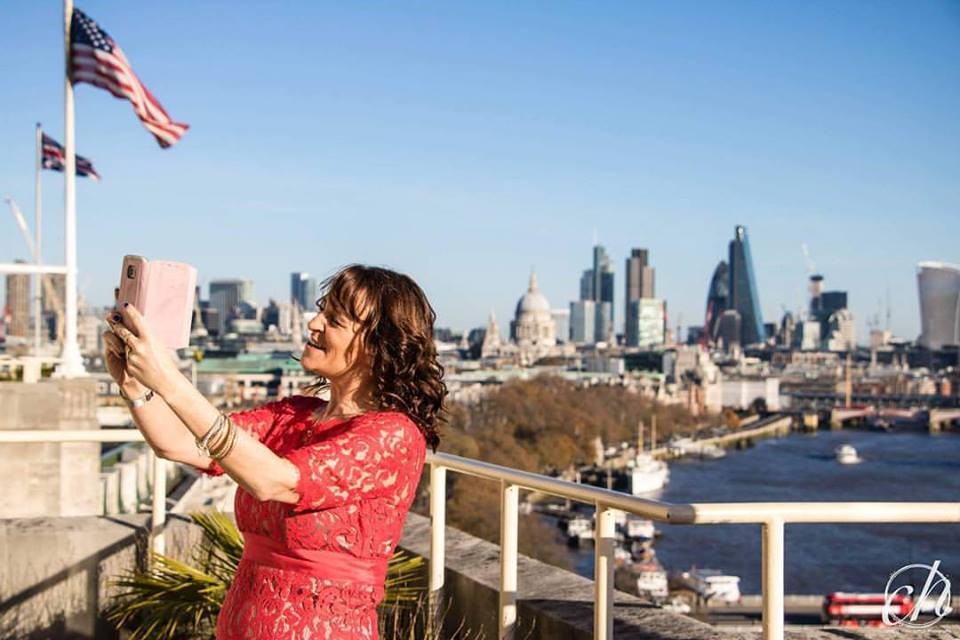 I've got this crazy belief that everyone on the planet can achieve anything they truly want to.
Everything you need from a global business and life coach to grow a successful sustainable business, build your confidence, and get out there and get known and loved!
The thing is, it's not that crazy because my clients do create amazing things.
I combine 28 years of very successful business management and growth with my coaching skills to be able to bring you courses that are packed with strategies, ideas and techniques I know work because I've seen them work powerfully for customers.

I've helped make more than a few millionaires, and even if your ambition is just to sell part time and create a bit of "fun money" then that's fine too because these courses mould to what you want.
It obviously is not as powerful in a course as it is in a one to one or team coaching session because I'm not there to personally guide you through this but it's a very very good second best. And I've ways to ensure you feel like I'm there by your side through every course.*
I love my life. I help people overcome life long limiting beliefs, fears and obstacles that have seem insurmountable. I've helped people grow businesses when they thought they should quit and "Go and get a job" I've helped coaches find clients and turn their passion into a business and I've helped people reach the pinnacle of their careers. I don't need to know your industry or want the same goals as you because coaching is about helping you to understand and use the science of being you to achieve more.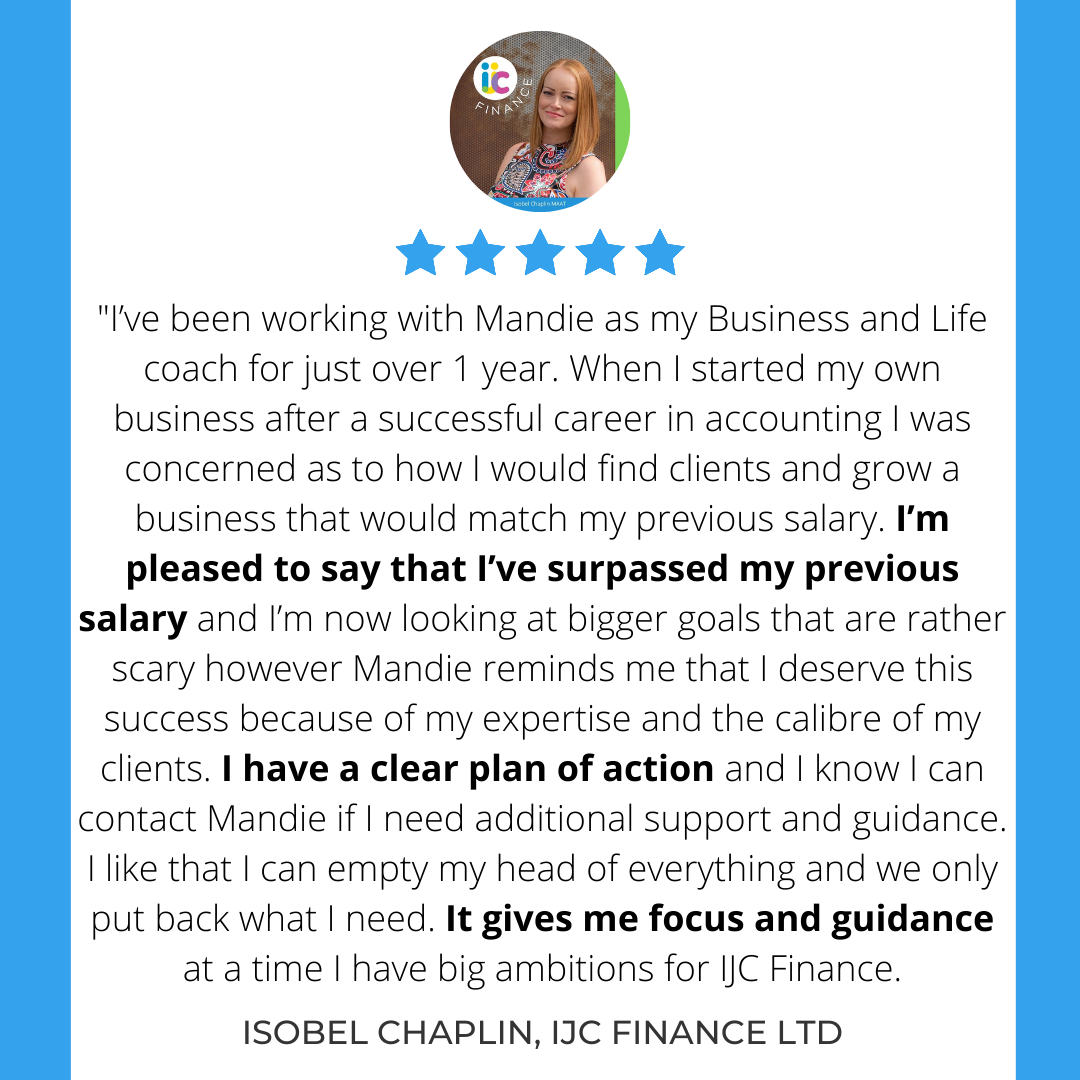 My clients tend to find every area of their lives improve because my non directional coaching, combined with consultancy and mentoring is exceptionally powerfully. I trust in the process and amazing ideas and eureka moments are created leading to life changing results. It's an amazing process and I aim to share some of it here for you to benefit from and love too.
I"What kind of coach are you?"
It's a question I get asked all the time.
For sole traders, entrepreneurs and micro businesses I help them grow their business dealing with all aspects of this - sales and marketing, products and services, business model, strategy, implementation, time management, leadership, goals, mission, vision and structure.
Those I see regularly see growth between 3 weeks to 6 weeks later. Which we grow on year on year.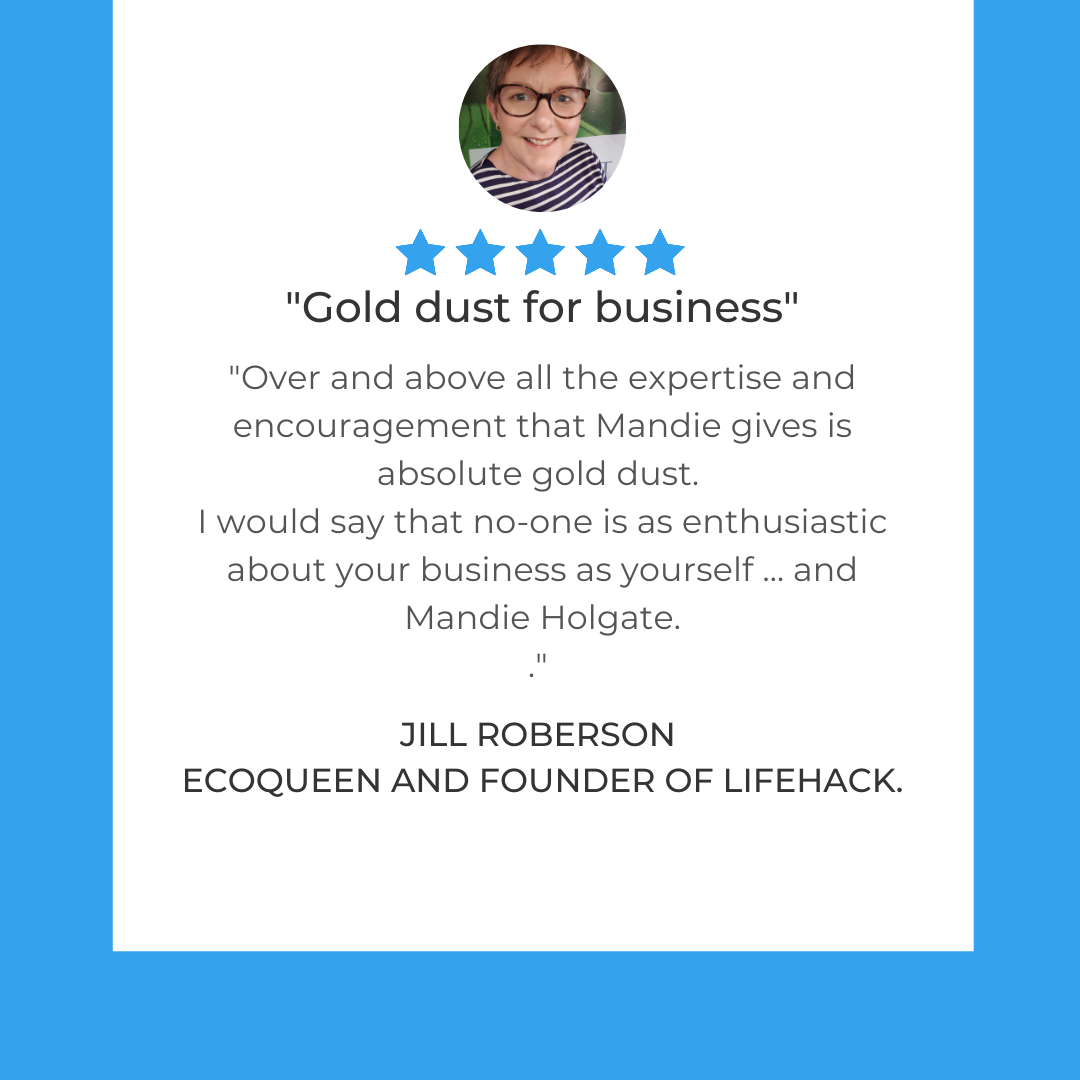 For large teams and organisations in the public sector, private sector and third sector I help them build powerful agile teams that have less stress, are more productive, work powerfully together to create innovative ideas for growth and sustained success.
I help deal with burn out and stress, overcome work place bullying, support shy and un-confident team members, help people get on the board and make things work very well.
Less fire fighting and more success.
Due to this diverse range of businesses and individuals I work with I have an option for most budgets.
I don't offer packages because people work with me because it works and they know I will always be there for them no matter what.
I use Coaching, NLP, CBT, CAT, Counselling Skills, Psychology practices and even philosophical ideas.
It's a very unique non judgement style of coaching with immense power to help everyone appreciate and own the science of who they so they achieve more and they tend to end up happier too.
I'm happy to have a chat anytime.
* I own a mastermind group called the Insiders. It is only £5 a month so that it's accessible to all. So if you take these courses I can support you there as you learn and carry out market research and road test your ideas. I'm here for you every step of the way.
My tagline is "As passionate about your success as you are" and clients, Insiders and members of the BWN will all tell you, I mean it. I will be honoured to work with you too. To learn more and join the Insiders click here.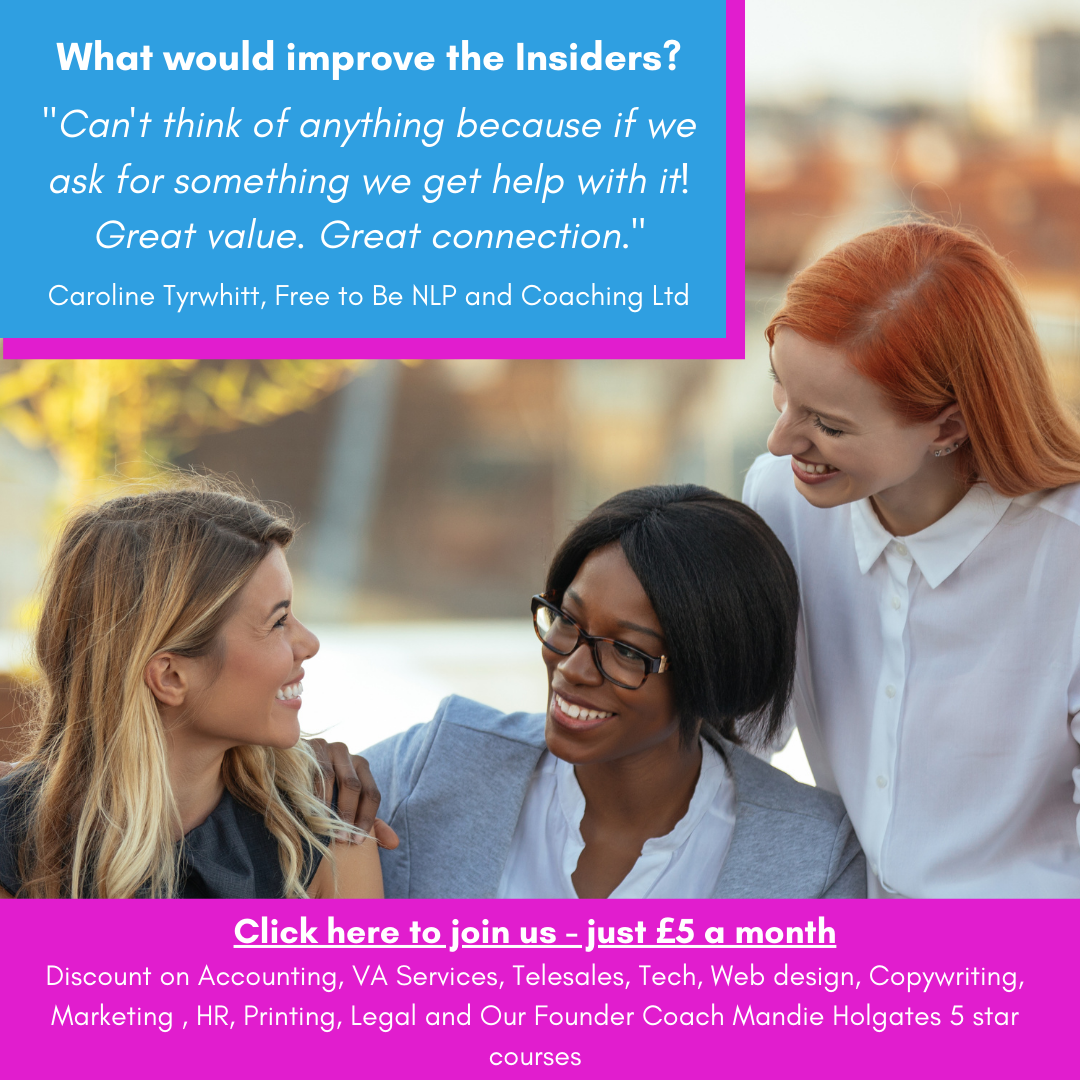 Frequently Asked Questions
When does the course start and finish?
The course starts now and never ends! It is a completely self-paced online course - you decide when you start and when you finish.
How long do I have access to the course?
How does lifetime access sound? After enrolling, you have unlimited access to this course for as long as you like - across any and all devices you own.
What if I am unhappy with the course?
We would never want you to be unhappy! If you are unsatisfied with your purchase, contact us in the first 30 days and we will give you a full refund.